Vazhappilly Sebastian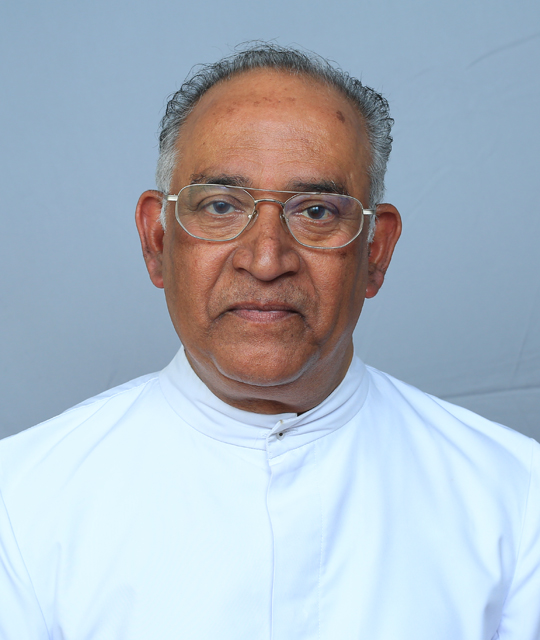 Present Address

Address
presentation Convent
Vellikulangara-680693

Phone
0480-2740527
Mobile
9496773533
Email
sevazp@hotmail.com
Designation
Chaplain, Presentation F.C. Convent, Vellikulangara.

Personal Informations

Blood Group
B+ve
Date of Birth
21.02.1946
Native Parish
Puthenveli
Feast Day
January 20, St. Sebastian
Ordination
17.12.1971, Puthenveli
Velebrant of Ordination
Mar Joseph Kundukulam
Parents
Antony & Rosa
Brother & Sisters
Jose, Bishop Thomas Vazhappilly, Francis, Sr. Irene, Sr. Thomasia
Home Address
Vazhappilly (H), Puthenveli 683594

Education summary

Seminary
St. Mary?s Petit Seminary, Thope, Thrissur.
St. Joseph?s Pontifical Seminary, Managalapuzha, Alwaye.
Higher Education
B.Th.